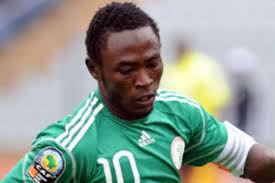 Abdul Ajagun left the Nigerian championship for the Greek first division. The player of Dolphins FC is committed with Panathinaikos. The captain of the Nigerian U20 team signed a four year contract with the Greek club.
Abdul Ajagun made impression during the last U20 World Cup in Turkey. The midfielder had scored three goals and an assist issued during the competition.
With the Dolphins the international Nigerian hope scored 39 goals in 92 appearances from 2008 to 2013.