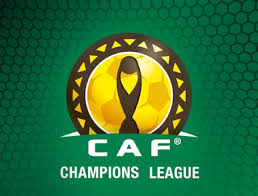 If Sfaxien is assured of playing the semi-finals of the CAF Cup after a narrow victory over the St. George (1-0) in Group A, this is not the case in group B where all teams can still qualify. This Sunday, TP Mazembe took the lead in Group B after its victory (1-0) against CA Bizertin.
All results of the fourth day
Group A:
ES Sahel – Mali Stadium: 0-1. Goal: L. Diawara (81st) to the Stade Malien.
CS Sfaxien – St. George: 1-0. Goal: Ben Youssef (68th) for CS Sfaxien.
Results: 1. CS Sfaxien 12 points (5). 2. ES Sahel 4 points (-1). 3. Stade Malien 4 points (-2). 4. St George, 3 points (-2).
Group B:
ES Sétif – FUS Rabat 1-1. Goals: Gourmi (13th sp) for ES Setif and El Bahri (77th) for FUS Rabat.
TP Mazembe – CA Bizertin: 1-0. Goal: Kalaba (85th) for TP Mazembe.
Results: 1. TP Mazembe, 7 points (3). 2. CA Bizertin 5 points (0). 3. FUS Rabat, 5 points (-2). 4. ES Setif 3 points (-1).