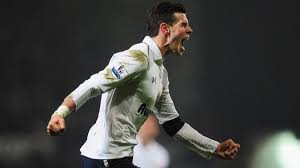 Gareth Bale is finally at Real Madrid! Tottenham confirmed on Sunday the transfer of Gareth Bale to Real Madrid on its Twitter account.
But he did not beat the amount of transfer as it was announced. The record still belongs to Cristiano Ronaldo! The Welsh joined the Spanish club for an amount of 91 million Euros and a salary of $ 10 million per year. An amount far from the 99 million required by the Spurs in the early negotiations. Bale whose jersey is ready for weeks, will not be the most expensive player in the history of football, but he will played with the most cumbersome football transfer.
Cristiano Ronaldo was bought from Manchester United to Real Madrid for 94 million Euros.
It remains for him to beat Ronaldo on the number of goals scored in the season.
That's another story …