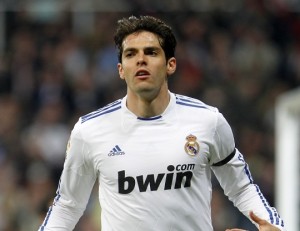 He did not want to stay at Real Madrid! Little used by Jose Mourinho, Real Madrid's Brazilian had a good relationship with Carlo Ancelotti who had entrusted to count on him for this season, but surprise Kaka wants to leave and he just said publicly!
"I want to go! This is the right time. I spoke to Carlo Ancelotti, officers, everyone knows. I want to stay in Europe. But I do not want to talk about teams in particular, because for the moment there none. "
Kaka is 31 years old. He signed for Real in 2009 for € 65 million.
So Kaka returns to Milan! Kaka has signed for two years. And he accepted to win twice less than in Milan than at Real…
The moves will hold many more surprises here tonight…