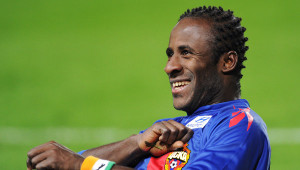 The physical problems are being forgotten for Seydou Doumbia. While he has spent almost all of last season in the hospital, Seydou Doumbia is still not healed. The Ivorian international who had yet started the new season well with CSKA Moscow in Russia just relapse.
He was injured on Friday in the Russian championship against FC Amkar Perm after having scored for the 2-1 victory of his team.
"Doumbia will be sidelined for about six weeks, thus missing the trip to FC Bayern München on September 17 and the receipt of FC Viktoria Plzeň on October 2, and will hope to be fit for the visit of Manchester City FC in Russia on October 23", can be read on the UEFA website.