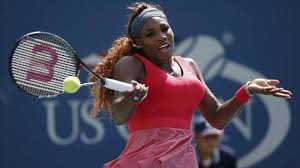 Serena Williams and Sloane Stephens (World 16th) crossed the racket on Sunday in the eighth round of the US Open from Melbourne. The World No. 1 held her position against the one who had beaten her in Australia. A success in two sets 6/4, 6/1.
"It was a great match against a player who embodies the future of American tennis", Serena said after the meeting. The United States is well off with it. I managed to stay calm, focused and have fun. "
Serena Williams will face Carla Suarez Navaro in the quarterfinals. The Spanish, the 20th player in the WTA, has struggled in three sets to defeat the German Angelique Kerber in the decisive game, 4/6, 6/3, 7/6 [7-3].