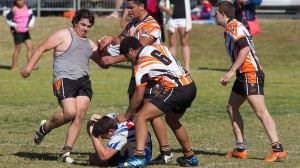 The Australian Rugby Union does not trifle with discipline. On August 11, Penrith Waratahs were facing in North Richmond the young Tigers for championship game of rugby 13. Everything was going well until a huge brawl mixing players and spectators. The images are shocking.
Two weeks later, sanctions have fallen. Eight players from the Western City Tigers, an under 19 club, were sentenced to six suspended games for 25-year ban on practicing rugby.
"I knew I was not going to get away with it but I do not think it would be so serious. I wonder how one person can stand out when so many people were involved in the brawl. I wanted a career in the Rugby League. But when my sentence will end, I'll be 38 years," reported LeRugbynistère quo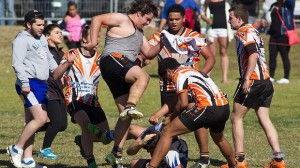 ting a young suspended for 20 years.
To review the young player of 17 year suspended for 25 years in rugby, it will take until 2038.