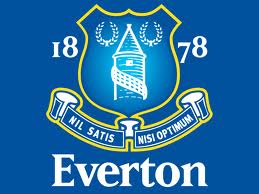 English club Everton have signed Chelsea striker Romelu Lukaku, Wigan midfielder James McCarthy and Manchester City's England international midfielder Gareth Barry.
Romelu Lukaku, 20, and Barry, 32, join on season-long loans. Everton have stated that McCarthy, 22, has signed for £13m, but Wigan say the fee is in the region of £15m. McCarthy, who has played 16 times for the Republic of Ireland and was part of Wigan's FA Cup-winning side last season, was brought in to fill the void left by Fellaini's departure.
Everton have not revealed the length of his contract, describing it as a "long-term deal", while his former club Hamilton Academical have also received a substantial sell-on fee from Wigan. England international Barry signs after making 132 Premier League appearances for Manchester City.
The former Aston Villa man, who helped City to FA Cup and Premier League successes, is in the last year of a five-year deal with the Manchester side.