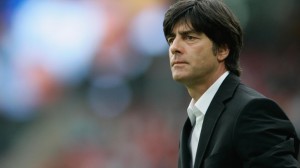 Germany 
national team manager Joachim Low describes Real Madrid's decision to sell Mesut Ozil to Arsenal as  "incomprehensible".
The Gunners completed a £42.4m deal for the Germany midfielder, 24, on Monday
following Real's signing of Gareth Bale from Tottenham. "
For me, it's impossible to understand  that Real would sell one of their top scorers
," Low says.
"Many Real players like Sami Khedira and  Cristiano Ronaldo are sad about the transfer." While disagreeing with the move, which he would not have sanctioned had he been coach of Real, Low said he fully understood why Özil accepted a move to the Premier League