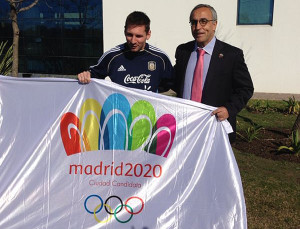 Madrid has found out itself Lionel Messi almost an unimaginable fan. Well, let's relativize anyway. The star of FC Barcelona has ruled on Tuesday in favor of the Spanish capital to host the 2020 Olympics.
"I think it would be good for sports that Madrid wins, said the four golden ball holder who argues as follows:" Not only for what it represents as a city, but also for the top-level athletes of Spain, "AFP reported.
Besides Madrid, Istanbul and Tokyo have also applied for the organization of the Olympic Games 2020.
Remember that Spain had hosted the Games in 1992 in Barcelona.