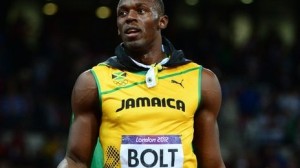 Usain Bolt disgusting on the athletics track, a fact which will end in 2016?
Upstream of the Brussels meeting, the holder of all records in the sprint, who blasted the project of the future stadium in Brussels, discussed a possible retirement this year. "After the 2016 Olympics, it seems like a good idea," he said at a press conference.
He will have 30 years and may consider a conversion into football. Being huge fan of Manchester United, he was received in Zurich by FIFA president Sepp Blatter.
We are still far from this chapter. After the disappointment of the Swiss stage of the Diamond League, the Lightning who will get aligned on Friday in the 100m for his participation in the 6th meeting in Brussels wants to "run as fast as possible."