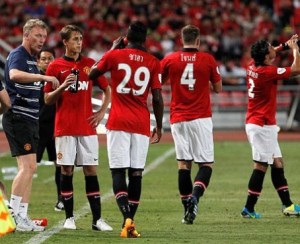 Manchester United chief Ed Woodward, who has taken the brunt of the blame for failings in the transfer window, has another deal to get over the line valued at well over 10 times the price of Gareth Bale.
United had been expected to sign a new long-term contract with shirt suppliers Nike for as much as £1billion before the six-month exclusive negotiating period ended last month. Woodward had been confident as long ago as last October of agreeing a 'major increase' in terms with Nike, whose current £303m deal expires at the end of next season.
A Nike spokeswoman said: 'We have a great partnership with Manchester United and are still talking to them'.