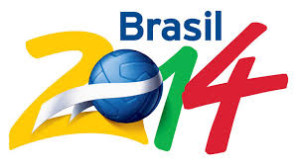 Five new qualifications for the dams of World Cup 2014. Ethiopia, Burkina Faso, Senegal, Nigeria and Cape Verde won their ticket to the final round of the competition.
Big surprise in the late afternoon on Saturday when Cape Verde went to get its qualification in Rades against Tunisia 2-0. The Sharks are so rushed at the same time, the resignation of the coach of the Carthage Eagles, Nabil Maaloul.
After Cape Verde, Senegal of Alain saw all the troubles in the world to get rid of Uganda 1-0. It took until Sadio Mane gets unleashed in the last minutes of the game (84th) for the only goal of the match.
Earlier, the match for the honor of Niger in Niamey against Congo (2-2) helped Burkina Faso winner against Gabon 1-0.
With Ethiopia and Ghana qualified since Friday, we know 9 teams that will play the dams. The last will be known on Sunday after the match Cameroon and Libya.
Results
Group A
Central 1 Ethiopia 2
South Africa 4 Botswana 1
Group B
Tunisia 0 Cape Verde 2
Sierrea Leone 3 Equatorial Guinea 2
Group C
Ivory Coast 1 Morocco 0
Gambia 2 Tanzania 0
Group E
Burkina 1 Gabon 0
Niger 2 Congo 2
Group F
Nigeria 2 Malawi 0
Group J
Senegal 1 Uganda 0
Angola 4 Liberia 1