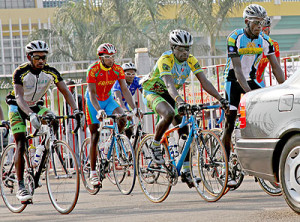 The organizing committee of the cycling tour of Rwanda has registered the record of participation this year. 16 teams from Africa, Europe and the Americas will are taking part in the event.
2 vocational teams are involved (Team Novo Nordisk (USA), Team Sovac of Algeria). The host country aligns three teams: Akagera, Karisimbi and Muhabura.
The competition takes place from 17 to 24 in November. The 2013 Tour of Rwanda consisting of seven stages and a prologue making 819 km in total, through all the provinces of the Land of Thousand Hills.