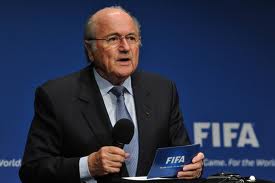 The head of the FIFA (International Federation of Football Association) recognizes it. The 2022 World Cup assigned to Qatar was not a good idea. In an interview with insideworldfootball Sepp Blatter reveals some reservations about awarding the largest rendezvous of football to the emirate country.
"It may well be that we made a" mistake, he said. "The World Cup is a global event. Who are we, the Europeans, to demand that this event then satisfies us when we are only 800 million, and that the planet is inhabited by 7 billion people? I think it is high time that Europe begins to understand that it no longer rules the world and that football has become a sport that fascinates billions of people around the world ", he has said.
Then the 2022 World Cup in winter? Blatter has spoken in favor of the holding of the event in January. A position also advocated by Michel Platini, President of UEFA.