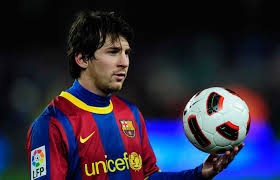 One would think the tax fraud case involving Lionel Messi and his father set, but not. Suspected of having cheated the IRS, the defendants had paid $ 5 million to settle their failure vis-à-vis the Spanish tax, estimated at 4.16 million. But it has not canceled the legal proceedings against them.
Originally scheduled for September 17, the trial of the star of FC Barcelona and his father was postponed to "September 27 at the Gava court," AFP reported. This postponement responds to a request by the lawyer of Messi who must attend a trial on that date (17 September. "The judge agreed to suspend the scheduled September 17 trial and set a new date to September 27", said the court. The player's father, Jorge Horacio Messi, will be tried at 10 am followed by his son at 1 pm.
With this postponement, Leo Messi should better play the first match of Barca in the Champions League on September 18 against Ajax.