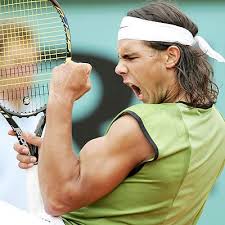 Rafael Nadal has won on Monday in New York his 2nd U.S. Open. The Spaniard beat the Serbian Novak Djokovic in four sets (6-2, 3-6, 6-4, 6-1).
During the meeting, a game caught everyone's attention. 54 shots exchanged between the two men up to the point won by Djokovic.
Strong exchange in physical intensity from the two men. All under the wide opened eyes of the Flushing Meadows audience.
Nadal eventually won the match and his 13th Grand Slam title.
[youtube]http://www.youtube.com/watch?feature=player_embedded&v=RIHsH69XKLE[/youtube]