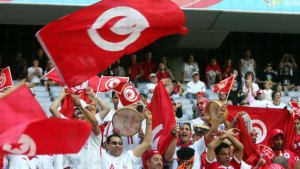 The information has just landed. And as announced on our official Facebook page a few moments ago, the FIFA (International Federation of Football Association) ruled in Tunisia which disagreed with its removal from the 2014 World Cup qualification after its 0-1 defeat last weekend against the Cape Verde.
The Blue Sharks have used according to FIFA, Fernando Varela, however, suspended for four matches after picking up a red card for unsportsmanlike conduct on a match official. Cape Verde is eliminated and is inflicted a fine of 6,000 Swiss francs). And Tunisia qualifies for the dams.
The question is whether Coach Nabil Maaloul who resigned after the elimination of the Carthage Eagles Sunday will return to his post.
Hats of the dams are now upset. Egypt would appear in the seeded with its 7th African rank. The draw will be held on September 16.