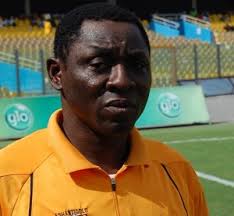 Coach of Accra Hearts of Oak David Duncan has expressed his feeling that only Kotoko players and coaches are selected for national team  but quickly added that it's not  as if he want to coach the national team but the FA must give role to those  who deserve it .
According to the coach, he has done his personal analysis and believe the Ghana FA has not been fair to Accra Hearts of oak because he has good players in his team but none was called for national assignment but one will ask, is it about who is fit to play or the team one plays for.
Meanwhile, hearts of oak  board chairman Neil Amstrong has come out to clear that the club has no hand in what the coach said, the coach expressed his personal view but we must ask ourselves wether the coach's statement is true or not. Neil added "the management will meet on this issue and we will tell the public our stand, but lets ask ourself if what Duncan is saying is true or not".