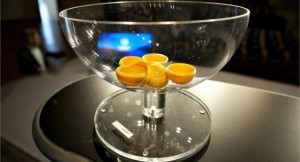 Tomorrow is Wednesday, the headquarters of CAF in Cairo, will host the draw for the third edition of the CHAN (African Nations Championship). A competition for players playing in the local leagues of the continent. It is South Africa, which will house the organization of the next year (11 January to 1 February).
Waiting for the draw on Wednesday, leaders of different groups are known. South Africa, the host country, included in the group A, DRC seeded in Group B, Ghana in Group C and Zimbabwe in Group D.
The opponents of the four nations will be known among the other 12 countries qualified for the event. It is about Burkina Faso, Burundi, Congo, Ethiopia, Gabon, Libya, Mali, Morocco, Mauritania, Nigeria, and Mozambique.
Tunisia is the holder of the trophy.