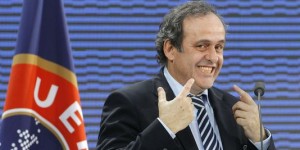 Michel Platini has postponed a decision on whether he will run for the Fifa presidency until the World Cup next year but admits it would be "heartbreaking" to leave European Football's governing body Uefa.
Platini, the 58-year-old Uefa president, made his position clear at a meeting of European associations in Dubrovnik, Croatia. He told the meeting: "I will take my decision during or after the Fifa World Cup and not before".
"I deeply love Uefa and it would be heartbreaking to choose another path but at the same time the question continuously crops up and it is a legitimate one".