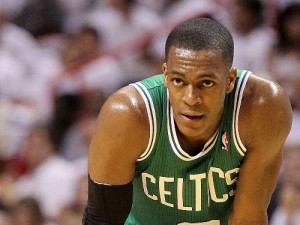 A stop since the end of January, after a torn ligament in his right knee, the return of Rajon Rondo (27 years) on the floor of the NBA is still not known, reports trashtalk.
It is probable that the leader of the Celtics, following an upgrade with Brad Stevens, misses the start of the season. "It is obvious that he gets limited in what he can do on the tartan. But he is a hard worker, "said the new coach of the Celtics. With the departures of Paul Pierce and Kevin Garnett for the Nets, Rondo should don the costume of franchise player of the most successful team in the league, but before his return, Stevens must find another boss.
Moreover Rajon Rondo could return on tartans with brand new pumps. According to the Boston Globe, he could leave Nike for Anta, a Chinese brand that has recently signed with Kevin Garnett.