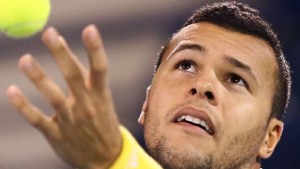 Jo Wilfried Tsonga will be present against Australia for the first round of the Davis Cup. So says the captain of France, Arnaud Clement, who does not doubt the presence of Franco-Congolese tennis player in this competition. "I have no doubt on the participation of Jo (Tsonga). I was speaking recently with him. I feel in him the same desire to win this event, said Clement. He added: "Jo is respectful of the Davis Cup, the other players; it has been seen in any previous confrontation."
He thus contradicts the Franco-Congolese who had meanwhile hinted that he might not participate in the first round of the Davis Cup. Mainly because of injuries that sent him out of courses since Wimbledon. "I've always been present. I always put it ahead of all and now I wonder what I earned in the history, "said the French champion.
France and Australia are two historical nations of the Davis Cup. The two countries have also won the competition several times. This explains the motivation of the French captain and his desire to see Tsonga play to avoid premature defeat.