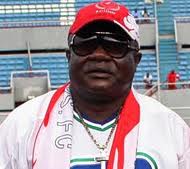 If
Christopher Oppoku is appointed as expected and as Africa Top Sports revealed it at the head of GHALCA
, he should be start resolving this big trouble. Officials of Nigerian football club Enugu Rangers are taking the Ghana League Clubs Association to court for refusing to pay them a fee which was agreed to be given to them after competing in the President Cup tournament.
According to the Chief Executive officer of the club, Ozor Paul Chibuzor, GHALCA promised to pay them appearance fee  after the tournament but nothing has been payed to them. "We have done everything possible to collect our money and settle the case amicably but we have achieved nothing,we are tired of writting and calling for our money, we have advised ourself and we will take it to FIFA". Chibuzor said.
"Nigeria and Ghana have good relationship thats why we wanted to settle this case ammicably but it seems the association dont want it that way. we have document of every discussion we had with the Association and we will send it to FIFA. We are highly dissapointed in the Ghana League Clubs Association" he added.