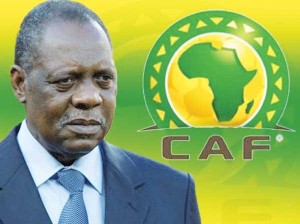 The Executive Committee of the Confederation of African Football (CAF) met at the organization's headquarters in Cairo, Egypt on 21 and 22 September, chaired by Issa Hayatou. Several decisions were taken during the meeting including the allocation of various competitions over the period 2014-2017.
Thus, according to the CAF, the 2015 African Championship of Beach Soccer will be held in the Seychelles. The African championship under 23 (U-23) in 2015 will competed in the Democratic Republic of Congo. Cameroon was chosen to host the African Women's Football Championship in 2016 while the U-20 African Championship in 2017 is awarded to Zambia.
There are not only the competitions that have been assigned. The CAF also set indicative periods for the conduct of future competitions. In this regard, the African Women's Football Championship, Namibia in 2014, will take place from 11 to 15 October 2014. The U-20 African Championship, Senegal in 2015, from 8 – 22 March 2015, while African U-17 Championship Niger in 2015, will be played from 2 to 16 May 2015.
The four host cities of the Orange Africa Cup of Nations, Morocco in 2015, have also been formalized. These are: Rabat, Marrakech, Agadir and Tangier. Casablanca will serve as a reserve city for the competition scheduled for January 17 to February 7, 2015.