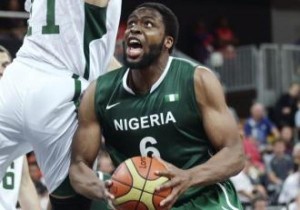 The interior of the D'Tigers of Nigeria, Ike Diogu (30 years, 2m04) could return to the NBA. The top scorer of the male Afrobasket, Abidjan2013, was invited to join the training camp of the New York Knicks. The former player of the Spurs of San Antonio in particular, will compete for the position 4 with Josh Powell.
Also passed by the LA Clippers, Ike Diogu left the NBA after the 2011-2012 season sailing between China and Puerto Rico. The strong Nigerian winger has the opportunity to return to the North American basketball league. But for that he will have to be more convincing than Powell during the two days of training camp, which begins on October 1.
To recap, the MVP of the Afrobasket-2013, Carlos Morais, African champions with Angola will make his debut in the NBA with the Raptors.