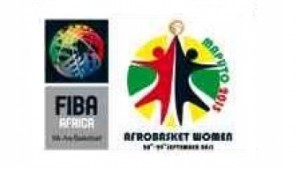 At two days to the end of the group stage of the Women Afrobasket, Maputo 2013, certain selections like the lioness of Senegal took a step towards the quarter-finals.
The Vice-champion of Africa pulverized Zimbabwe during their third match in Group A and thus continue their faultless adventure. Undefeatable course for the host country. After two games with 100 points, the Mozambican attack was limited to sixty units by Algeria which bowed 67-34.
In Group B, Angola titillated by Kenya and Cameroon are the two teams still unbeaten. These two teams clash on Tuesday for supremacy in the group.
All results of the third day
Group A
Zimbabwe-Senegal: 45-23
Egypt-Ivory Coast: 54-72
Mozambique-Algeria: 67-34
Group B
Cape Verde-Cameroon: 39-62
Angola-Kenya 45-39
Nigeria-Mali: 45-78