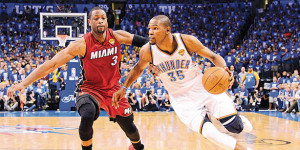 The Top 10 NBA player published by Sports Illustrated has dropped debates among fans as well as NBA stars. If the debate comes alive in the fans-as often in these kinds of classification, it is not limited only to them. Two players from the rankings, Kevin Durant and Dwyane Wade have updated the trash talking via social networks. As you said, the winger to the Thunder made it clear that Wade did not deserve to be included in this ranking. "I would put James Harden instead of Dwyane Wade,"  he commented during a promotional interview. It was enough to straighten the hair from the back of the Miami Heat who responded via Istragram.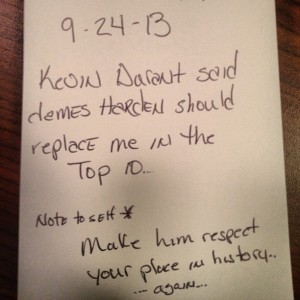 "Kevin Durant said Harden should replace me in the top 10. Note to myself: make him respect your place in history … again …"
To this, the NBA fan of PSG responds on Twitter "show me, do not tweet me."

This promises an electric reunion at the American Airlines Arena on January 30. The rear Houston Rockets James Harden, a former teammate of Kevin Durant in the Oklahoma City Thunder was ranked 11th by the magazine.