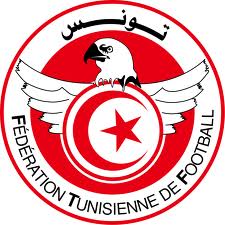 Tunisia may not play the World Cup 2014 playoffs. This is to the delight of Cameroon which would thus directly qualify for the grand mass of world football. For now, we are not yet there except that the latest events in the country of the Carthage Eagles are scaring.
We announced you this morning. The governmental dissatisfaction with the management of football by the federation Tunisian recommended the dissolution of the latter. However, in the texts of FIFA, this is a case of political interference. The kind of scenario that the world body dislikes and does not hesitate to warn the political authorities. Moreover, this is already the case. "Fifa gave us a copy of the letter from the Department , and a copy of its response . Fifa has expressed grief over the content of the complaint, including the consequences of such interference by the supervisory authorities in the work of the National Sports Federation", said Nabil Daboussi , spokesman of the FTF on the airwaves of Mosaic Fm .
"Fifa has received a letter from the Ministry claiming the dissolution of the office of the Tunisian Football Federation, in accordance with Article 21 of the sporting regulations . This solution can cause the exclusion of Tunisian footballers from all competitions whether national or international, the suspension of the participation of our regional and national teams in African competitions and those of the World Cup, deprivation of our players to practice in foreign teams, "added the spokesman of the FTF.
When we remember that the same problems have caused a few months ago the suspension of Cameroon, the Indomitable Lions fans are already rubbing their hands. They might as well get the qualification of Eto'o and company on green carpet. Or otherwise, Cape Verde could be propelled to the forefront after initial disqualification for using an ineligible player against the Carthage Eagles. A scenario altogether unlikely but still possible.
Another of its crazy stories that only African football has the secret!