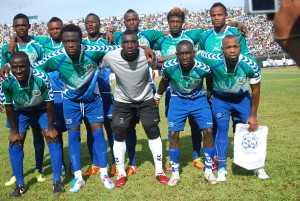 Egypt might now look for a different team to play a friendly match with because Sierra Leone now refuses to play them
in the friendly game which was supposed to be played on 28th of september
due to security reasons.
The West Africans pulled out because their players have raised security concerns . The North Africans wanted to use the friendly game to prepare for Ghana in the World cup play-offs in Kumasi and the Egypt FA believe this will be a massive blow to the team as they prepare to face Ghana in October 15th.
"Sierra Leone sent us a response last night saying they will not come to Egypt after their players refused to move because of the security concern," Egypt assistant coach Diaa El Sayed confirmed. "This now means our preparations for Ghana are in danger." Egypt begins training on thursday 26th September with 23 local players.