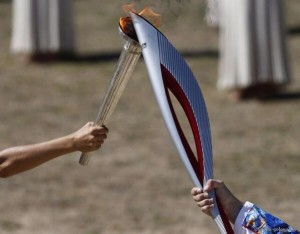 Let's go for the traditional route of the Olympic flame at each international competition. The flame of the Sochi Winter Games 2014 in Russia was lit Sunday in Olympia, Greece.
The flame will now travel 65000 km and will be supported by more than 14,000 people. A relay of 123 days across the Russian territory will end in Sochi on February 7, the opening day of the 22nd Winter Olympic Games.
The relay will pass through more than 2,900 cities and towns in 83 Russian provinces, from Kaliningrad to Vladivostok.