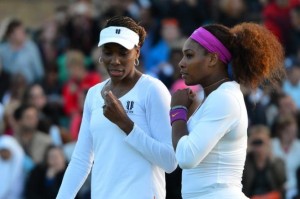 Venus Williams and her younger sister Serena have stored their rackets at the knockout stage of the tournament in Beijing. Committed to double the competition, Serena Williams (No. 1 worldwide) and her elder sister have been beaten by the Taiwanese-American pair Hao-Ching Chan / Liezel Huber in three tight sleeves 7/6 [7-3], 4 / 6, 9-11.
Hao-Ching and Huber were out of the title race as the best pair of women's circuit. Indeed, the Williams sisters have won 13 Grand Slam titles in doubles.
Eliminated from the double, they still have games to play simple.