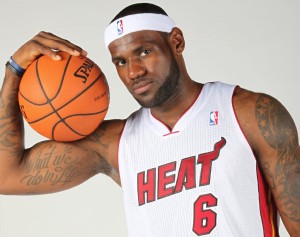 The four times MVP who has just tied the knot with the mother of his children discussed about his offseason at Media Day. The Miami Heat NBA champion once again scares his opponents of the NBA by announcing his strongest fitness for the coming season.
"I got better," James said. "I'm a better basketball player than I was last year, in every aspect."
The NBA next season promises to more exciting than ever at the side of The current NBA champions!
Ckeck out the full Press Conference!
[youtube]http://www.youtube.com/watch?v=dYo92zR-VB0[/youtube]