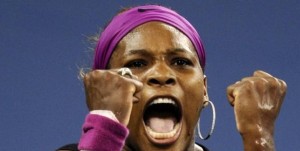 As Africa Top sports announced a while ago, the Williams sisters were not successful in their double games. Venus Williams and her sister Serena tilted to the Taiwanese-American pair Hao-Ching Chan / Liezel Huber in three tight sleeves 7/6 [7-3], 4 / 6, 9-11.
But if Venus got eliminated by the German N° 13 seed, Sabine Lisicki in their simple games, her sister Serena did not leave a chance to the Italian Francesca Schiavone to beat her after having lost a game to her during the US Open last month.
As a result, Venus leaves the competition while Serena continues to the third round.