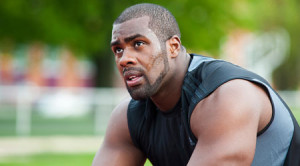 Teddy Riner is the best judoka of the World. This was decided on Friday by the International Judo Federation. This distinction comes almost a month after the end of World Judo Championships in Rio de Janeiro during which the Frenchman proved once again his supremacy in the discipline.
Titrated over 100 km, Riner receive this award thanks to a successful final (5 fights, 5 ippon). Righter and very large compared to the average of judokas in his class (2.03 m and 138 kg), he holds at 24 years, six world championships, won consecutively in "heavy" in Rio de Janeiro in 2007, in Rotterdam in 2009, Tokyo in 2010, Paris in 2011 and Rio de Janeiro in 2013, as well as "all categories" in Levallois-Perret in 2008.
Trained in Paris Judo which became Lagardère Paris Racing, he evolves from September 2009 at Levallois Sporting Club Judo. Designated successor to David Douillet as headlining the French judo, he responds favorably to many media and advertising solicitations since his first European title.
The governing body of world judo has also complied with the gender equality concept by crowning the Israeli Yarden Gerbi, world champion under 63 kilos in Brazil.