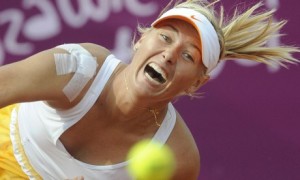 The World's N°3-ranked Russian female tennis player Maria Sharapova victim of a recurring shoulder injury will not be part of the World's 8 female tennis icons to clash in the tournament to be held in the Turkish capital of Istanbul.
The four-time Grand Slam champion said:"I am very disappointed that I will not be able to play in the TEB BNP Paribas WTA Championships this year.  The fans in Istanbul have welcomed us each year with such intense passion and warmth, I will sincerely miss the energy and excitement they brought to the year-end tournament."
However, former Wimbledon champ Petra Kvitova and the Serb Jelena Jankovic both have confirmed their place in the tournament after making a deep run at the just concluded China Open in Beijing.