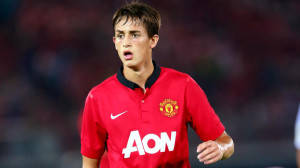 Adnan Januzaj insists he is not thinking about his international future, but is rather concentrating on Manchester United. This statement is secondary to several call-ups from Turkey, Serbia, Albania and England -according to manager David Moyes- for the international services of the 18-year-old midfielder who just had a sparkling start with his club putting a double for  the 2-0 win at Sunderland.
"At the moment, international football isn't something that I've thought a lot about," Januzaj is quoted by the Daily Mirror.
"I know that, first, I have to concentrate on what I do for United, because that is the most important part of my career right now.
"I want to play well for United and give everything for my club."
Note that the player's father want him to play for Albania. Remain to know which country can convince the youngster.