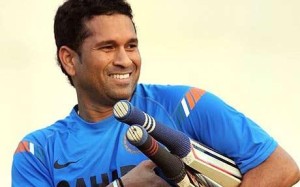 Sachin Tendulkar has announced that he will retire from international cricket after making his 200th Test appearance next month.
The India legend issued a statement through the BCCI confirming he will call time on his glittering career following the second Test against the West Indies, which starts on 14 November.
The record-breaking batsman will become the first player in history to take the field for 200 Test matches before bringing the curtain down on his 24-year international career.
"All my life, I have had a dream of playing cricket for India," he said. "I have been living this dream every day for the last 24 years.
"It's hard for me to imagine a life without playing cricket because it's all I have ever done since I was 11 years old.
"It's been a huge honour to have represented my country and played all over the world. I look forward to playing my 200th Test Match on home soil, as I call it a day.
The figures of Tendulkar's glittering career
198 – Test matches played
463 – ODI appearances
15,837 – Test runs
53.86 – Test average
248* – Highest Test score
100 – International hundreds
Source: Skysports.com