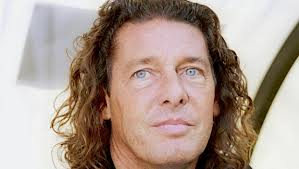 Bruno Metsu is no more. The former coach of the Lions of Senegal passed away. A year after resigning as coach of Qatar's Al- Wasl , due to stomach cancer , the French engineer died in the night of Monday to Tuesday at the age of 59 years .
The health of the former OGC Nice player has considerably deteriorated. He passed from life to death in a hospital near Dunkirk, victim of three cancers (colon, liver and lung) .
During his coaching career, Bruno Metsu has qualified Senegal to the 2002 World Cup where Senegalese Lions reached the quarterfinals. Before this brilliant career in the world cup, Bruno Metsu led the generation El Hadj Diouf to the final of the 2002 Afcon where they were defeated by defeated by Cameroon.
The former coach of Guinea (2000) later continued his career in the Gulf ( Qatar , Saudi Arabia, UAE), winning especially the championship of the United Arab Emirates with Al Ain Club ( 2003 and 2004) and the AFC Champions League with the same club in 2003. With Al Gharrafa of Doha, he won the championship of Qatar and Qatar crown prince Cup in 2005. Coach of the United Arab Emirates (2006-2008) , he enriches his palmares with the Gulf Cup in 2007.