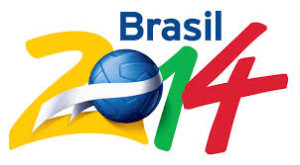 If Africa has witnessed the past weekend of the 2014 World Cup dams, however we will have to wait until November to determine the five representatives of the continent to the World Cup. Meanwhile, the European continent has delivered some new qualified.
Bosnia and Herzegovina, Russia, Spain and England have got their tickets Tuesday for Brazil. And the eight qualified for the dams are also known.
Europe
Netherlands, Italy, Belgium, Switzerland, Germany, Spain, Bosnia and Herzegovina, Russia, England.
Asia
Japan, Australia, Iran, South Korea.
South America
Brazil (host country), Argentina, Colombia, Chile, Ecuador.
Concacaf
United States, Costa Rica, Honduras.
Africa and Oceania
None yet.
Intercontinental dams
Mexico – New Zealand
Uruguay – Jordan
European dams
Greece, Portugal, Sweden, Romania, Iceland, Ukraine, France, Croatia