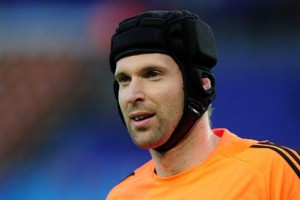 Czech goalkeeper of Chelsea Petr Cech hails the performance of temmate Fernando Torres during their latest Premier League clash against Manchester City.
The Spanish striker scored the winner of the 2-1 victory over Yaya Toure and co. The player who the Blues in 2011 from Liverpool for £50million  is already owner of five goals in this campain.
Cech believes Torres is currently playing as well as he ever has in his career.
"This is the debate everybody's been having for a long time," Cech told Chelsea TV.
"There were so many games when Fernando was absolutely brilliant, but because he didn't score everybody's saying 'Oh, he didn't score'.
"Now he's scoring goals, he's making goals, he's playing as well as he has during his life."