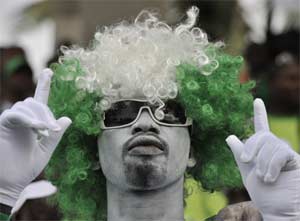 They were four African countries -two from North Africa and two from West Africa- to defend African colours in the World Cup U-17 2013 currently in full swing in the United Arab Emirates.
The second round of the competition saw yesterday the glittering performances of West-African teams (Nigeria 4-1 Iran; Côte d' Ivoire 2-1 Morocco) while the North Africans could nomore endure the intensity of the competition.
Tunisa was kicked out by Argentina (3-1) whereas Morocco could not overcome the attacking prowess of  Côte d'Ivoire (2-1).
See the program of the Quarter-finals
11/01 Brazil – Mexico
Honduras – Sweden
11/02 Uruguay – Nigeria
Argentina – Ivory Coast