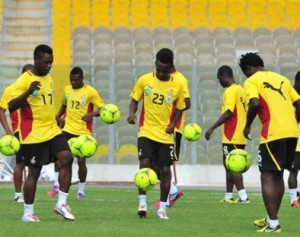 Football fans knew that Ghana would camp in Addis Ababa before facing Egypt in World Cup playoffs' second leg tie. According information confirmed by our colleagues from MTNFootball, the Black Stars executives have abandoned plans to camp there.
The new venue for Black Stars' camp is Turkey which will welcome a six days training of the men of Kwesi Appiah before flying to Cairo, Egypt.
This sudden decision of the Ghanaian Football Association is secondary to unsatisfactory facilities in the East African country explored by an advanced team led by assistant coach Maxwell Konadu and Ghana Football Association Executive Committee member George Afriyie.
"Black Stars will be based in Turkey ahead of the November 19th FIFA World Cup duel in Cairo. This is after an advanced party from the GFA visited the proposed venue in Ethiopia and reported back that it falls short of expectations," Yaw Ampofo-Ankrah, special aide to the Sports Minister posted on his Facebook page.