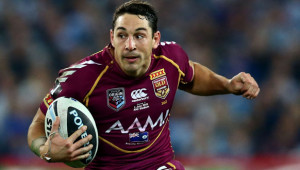 According to Sky Sports, Australia full-back Billy Slater has been released without charge by the police after a nightclub scuffle in the early hours of Monday morning.
The 30-year-old Melbourne Storm man was detained in Manchester but the Australian management say police are now satisfied he was the victim of the incident.
Slater is one of the faces of the on-going Rugby League World Cup and the dual winner of the prestigious Golden Boot had been out celebrating his team's 50-0 victory over Ireland on Saturday, their third win of the tournament.
However, he became involved in a scuffle and Greater Manchester Police had to be called.