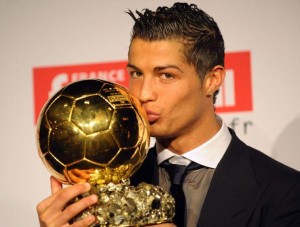 Football fans around the globe saw him Tuesday night. Faced to Zlatan Ibrahimovic's Sweden, Portugal's super star striker Cristiano Ronaldo realized an outstanding hat-trick to secure a good place for his side in the 2014 Brazil World Cup next summer.
Right after this festival by the Portuguese captain, the world football's governing body FIFA have extended the voting deadline for their player of the year prize, the Ballon d'Or. The voting expected to end on November 15 is now extended up to November 29.
The decision has been taken reportedly due to a low turnout by coaches, captains and media voters.
Does this  latest decision of Fifa mean that Ronaldo is going to handle the most prestigous football trophy this year? This extension will allow voters to adjust their previous choices.
Anyway, the major rival of Ronaldo, Lionel Messi is currently injured out.