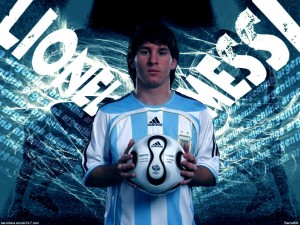 The world's reigning best player Lionel Messi of Argentina just revealed his heartfelt desire to win the upcoming World Cup in Brazil.
"Certainly, to win the World Cup is a dream for me, my team-mates and all of Argentina," he confided.
Regardless his torn hamstring against Real Betis earlier this month that is going to shelve him for a total of eight weeks, the Barcelona star striker intends to remain at the Spanish side for life.
"My intention is to stay with Barcelona for good.
"I am grateful if what they say is true and there are people interested. It makes you proud that they say such things. But my life is with Barcelona."
These words of the 2013 Golden Boot winner is certainly a response to speculations announcing him to the Premier League in recent days.