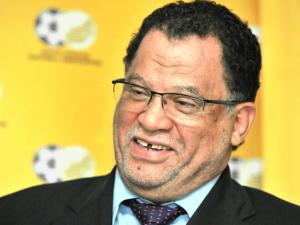 SAFA President Dr Danny Jordaan says he is delighted that FIFA has confirmed the Association's long-standing position that the Bafana Bafana/Spain game was played within the stipulated rules of an 'A' category international friendly.
Commenting after receiving a letter from FIFA which confirmed that the South Africa-Spain friendly match on 19 November 2013 at FNB Stadium was a full 'A' international encounter, Dr Jordaan said the world governing soccer body had just confirmed SAFA's long held position.
"We complied with all the regulations for this historic victory and I am happy this matter has been laid to rest. The country must savour this win as Bafana Bafana were the first country to beat Spain on the African continent.
"We expect that the impact of the victory will be reflected in the next December FIFA rankings as the ruling arrived on the date the November ranking were released," added Dr Jordaan.