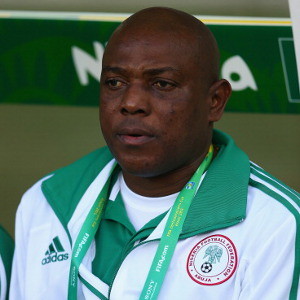 Africa Tops Sports reported on the 2014 Brazil World Cup final draw where we assisted the housing of Nigeria in a group more or less easy alongside Iran, Bosnia-Herzegovina and Argentina of Lionel Messi.
While most the football administrators considered Nigeria as being lucky to be grouped in such a group, the Nigerian coach Stephen Keshi cautions to stop talking of easy group since for him, if a team happens to qualify for a World Cup, it is out of question to underestimate them and call them easy sides.
"Nigeria to play Argentina will not be an easy task but we believe a good preparation will help. However there are still groups that we don't know much. But for them to be here (World Cup), we consider them as good teams," Keshi told Fifa.com right after the draw in Brazil.