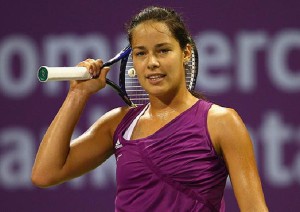 Former world No. 1, the beautiful Ana Ivanovic released being interested in marrying a man from no other country but Serbia.
The 26-year-old winner of 11 WTA Tour singles titles including one Grand Slam singles title has put her country on alert by announcing she wants not just a man belonging to her Serbian culture but also the one who can be ambitious, attentive and have a sense of humor.
"I am a Serb, and it is logical to meet someone from Serbia and eventually that one to be the right person for me," said Ana for magazine "Story". "It is not easy to achieve an understanding with someone who has a different mentality, who belongs to a different culture. But you cannot plan finding the right person," she added.