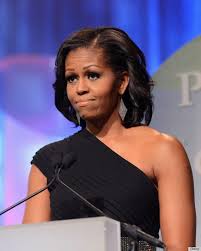 Barack Obama is a big basketball fan. But it is his wife who was in the stands for the first meeting of USA Team at the London Olympics 2012. After the easy victory against France, the First Lady took time to do a little hug to all players and their staff. Is she going to do the same in Sochi next year?
U.S. President Barack Obama will send a delegation to the opening and closing ceremonies at the Olympic Games in Sochi, said Wednesday the U.S. ambassador in Russia, Michael McFaul. "There will be a presidential delegation , it is 100% sure ," said the U.S. diplomat .
And Michelle Obama?
"We do not know yet who will lead her. The wife of Mr. Obama had attended the opening of the London Olympics, but sometimes they are former advisers or renowned personalities related to Barack Obama ", said the diplomat relayed by the RIA Novosti agency.
The first lady of the superpower is free to go wherever she wants, of course, though in the case of Russia , it takes the appearance of a protest , like other foreign officials , such as German President Joachim Gauck and Vice- President of the European Commission , Luxembourg's Viviane Reding, who have already said they would not go to the Olympics in Sochi, in protest against violations of human rights in Russia.